Divi 2021 WordPress Theme Review
In this Divi 2021 WordPress Theme review, I'll help you determine whether or not Divi is a good WordPress Theme for you. Divi is a unique multipurpose Theme that combines a classic Theme with a visual, drag-and-drop Divi Builder along with a separate plugin version.
You may utilize the Divi theme as a normal theme by configuring your header, footer, and layouts using Divi's built-in Customizer settings. Alternatively, with the Divi 4.0 version, you can utilize the Divi Theme Builder to build your entire site using Divi's visual interface.
Having so many versatilities, you can use it for everything from blogs to e-commerce storefronts, portfolios, business websites, and so on. In this Dive theme review, I'll explain what all of this entails. Let us continue with the review. Shall we?
Investigating The Divi Theme's Key Components
In this first section, I will walk you through the various "components" of the Divi theme so that you will understand what they are. This will also help you comprehend what's going on as I demonstrate how to use Divi to design your website.
Divi 2021 WordPress Theme Builder Review
The Divi Builder is the most distinctive feature of the Divi theme in comparison to other themes available. It's a visual, drag-and-drop page builder that comes included with your theme. Consider it in the same line as existing tools such as Elementor Pro, Beaver Builder, and so on. The main distinction is that it is incorporated into the concept even though you can also get it as a standalone plugin version.
If you're unfamiliar with these tools, they enable you to build fully unique designs without any coding knowledge. You can accomplish everything with the visual, drag-and-drop interface. Look at them as the WordPress version of Squarespace or Wix. You'll work on a visual interface like the one shown further down this page, where you can preview how your design will appear to visitors.
Rows and columns may be used to manage the layout, and separate modules can be used to add additional material. You could, for example, have one module for a button, another for an image, another for a price table, another for a contact form, and so on.
Each module row or column has extensive options that allow you to customize features, appearance, spacing, etc. For example, while updating a Contact Form module, you may change the form fields, styling, alerts, and so on.
Module Options For The Divi Theme
You can create bespoke designs without ever working with code by dragging and dropping things together and tweaking the parameters. Again, this is Divi's "killer app" above other themes.
The Divi Theme Builder
Divi Theme Builder review employs the same Divi Builder UI that I spoke about earlier. The main distinction is that it allows you to apply the Divi Builder to your theme templates. For example, you may use it to create the header for your theme or the blog post template that all of your blog entries will use.
The Divi Theme Builder Interface
This allows you to completely design your website using the Divi Builder visual interface, which is a really powerful tool. You could establish a single template for your blog articles, so all of your blog entries would utilize that design automatically. There is no need to manually rebuild the design each time.
Alternatively, you might create several themes for blog articles in different categories, giving you a lot more versatility. It isn't limited to blog postings only. It can also be used to display various forms of templates. If you have a WooCommerce store, you can use this functionality to build unique templates for single product pages and store layouts.
Templates For The Divi Library
Although the Divi Builder allows you to create 100% bespoke designs from the beginning, you don't have to, because Divi comes with a large template collection. These are pre-designed layouts that you can import and fully customize with the Divi Builder. Divi now includes approximately 1,383 pre-made layouts to pick from, separated into 187 layout packs. A layout pack is a collection of templates with a common subject. 
Templates For The Divi Theme
You can save your creations as templates and use them again later. Alternatively, you could save particular sections as "Global Modules," allowing you to reuse a template in several places and change all instances by just updating the original template.
Options For The Divi Theme Customizer
Divi takes advantage of the native WordPress Customizer to allow you to change the style and layout of your theme. This is useful since it allows you to preview any changes you make in real-time. This theme works in the same manner that every other WordPress theme does. For example, if you wish to alter the header, you can access the customizer and make the following changes.
Divi has a backend theme options section. This section may be used to adjust more functional, integration, or global settings. As an example, it makes it simple to add code snippets to the theme (such as Google Analytics monitoring code).
How To Make A Website With Divi
Now, let's take a closer look at how Divi works. As I've mentioned earlier, there are two options you can utilize when building your website with the Divi Theme. You may customize your header, footer, and template layouts using the Divi theme's Customizer settings, and then utilize the Divi Builder to edit the actual page content. Using the visual editor, you can create the entirety of your site using the Divi Theme Builder. This contains your header, footer, and other elements.
Option 1: Use the Theme Options in conjunction with Divi. This method is the "original" approach to designing a Divi website. It is the quickest method to get started while still maintaining a high level of control.
Configuring The Divi Theme Options
Adjust your header, footer, blog layout, and so forth using the Divi options in the native WordPress Customizer.
The Theme Customizer For Divi
You might also adjust additional elements from the backend Divi settings area.
Creating Content Using The Divi Builder
You may use the Divi Builder to produce your actual content once you've constructed the basic "framework" for your site. You can use it to create your homepage, an about page, a contact page, etc.
The Divi Theme Creator
With only this strategy, you already have a lot of power over creating a bespoke website. If you want even more control, you may use the second technique.
Option 2: Work Using Divi's Full Theme Builder
The alternative option for creating a website is to use the new Theme Builder for everything. Because you can customize any aspect of your site using the visual, drag-and-drop interface. You get greater versatility. It also requires a little more effort because you must design each part.

You can, however, mix and combine if you choose. For example, you could use Theme Builder to customize your header while leaving the theme's default footer in place via the WordPress Customizer. You may do so by going to the Divi Theme Builder. You'll find an option to add a global header, body, or footer there. These are the templates that Divi will use by default for certain sections of your site.
The Divi Theme Builder User Interface
The template for the content of a blog post or page is referred to as the "body". To put it another way, anything between your header and footer counts as a body. You may develop additional templates for certain categories of content in addition to the global templates, giving you a lot of freedom.
You could use a single global template for blog articles while simultaneously creating a distinct template for "review" posts that overrides the global template.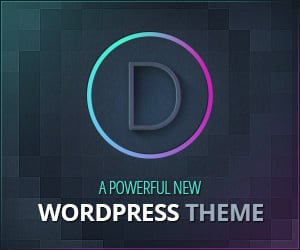 Creating Unique Divi Builder Theme Templates
Ultimately, this strategy is unquestionably more difficult and time-consuming. It does, however, provide you with far greater versatility. You may choose whether that trade-off is worthwhile for you, or whether you'd like to remain with the first way.
Divi Theme Price
The Divi theme is essentially a combination of the Elegant Themes membership, which grants you access to all of the Elegant Themes products and allows you to use them on an infinite number of sites. It's worth noting that you receive both the Divi theme and the plugin version for the same payment. Aside from that, you get additional handy tools like Bloom for email opt-ins.
You have two choices for purchasing an Elegant Themes membership:
One-year access and support – $89

Lifetime access and support – $249
Divi Theme Frequently Ask Questions
Let us look at some FAQ for the Divi Theme:
Is Divi A Nice Theme To Use? Is It Worth The Purchase?
This is, of course, individual preference, but overall I believe it is a viable alternative for some people. It's not the greatest theme for every case, but it's a great choice if you want complete design and style control over your site.
Is It Possible To Utilize The Divi Builder Without The Theme?
Yes. The Divi Builder is also available as a plugin, which allows you to utilize the visual drag-and-drop page builder as well as the theme builder with any WordPress theme. This is also a good alternative if you only want to use the drag-and-drop Divi Builder.
Is The Divi Theme Sluggish?
Divi is not the quickest WordPress theme available, but it is also not the worst in terms of speed. You can make a Divi website load quickly if you follow WordPress performance best practices.
What Is The Price Of The Divi theme?
Divi is included in the Elegant Themes subscription, which costs $89 for a year of access or $249 for lifetime access. 
Click the link to visit the official website for this product
Is The Divi Theme SEO-Friendly?
Yes, the Divi theme incorporates all of the essential SEO capabilities that a WordPress Theme should have. Of course, the theme you select for your WordPress site is one of the minor SEO factors; generating good content and obtaining backlinks are far more significant in the grand scheme of things.
Is The Divi Theme A One-Time Purchase?
The Divi theme no longer binds you since the Divi Builder is available as an independent plugin that works with any WordPress Theme. If you start with the Divi Theme, all you need to do is install the Divi plugin before switching themes, and your content will continue to function normally. This is not how it used to be, which is why some older Divi theme evaluations may mention lock-in as a problem.
My Verdict: Is Divi Worth Buying?
Now comes the big question: Is Divi Worth Buying?
So, let's go through some of its strong aspects. The biggest area in which Divi excels over other themes is design flexibility. Without using any additional code, you can create unique designs using the visual, drag-and-drop Divi Builder. This stands out from the rest of the other themes offered.
The Divi Builder has become even more powerful with the addition of theme-building tools in Divi 4.0, as you can now create your theme's header, footer, and templates for your blog posts, pages, and other content in addition to posts and pages.
The fact that you may design many templates and "conditionally" apply them to various portions of your site offers up a plethora of helpful alternatives. While this requires more effort than a "plug-and-play" theme, it also provides you with greater versatility. If you don't want to start from scratch, you can always import one of the thousands of templates available. So I think that the Divi Theme is worth buying.
Click this link to visit the official website of Divi Theme
Affiliate Disclosure Statement
If you choose to buy the Divi Theme via any of the links in this review, we may receive a small commission at no additional cost to you. 
Disclaimer
The researched information shared in this blog is not intended to be advice or a solicitation to buy. Any purchase made as a result of the information delivered is entirely at your own risk. Before making any such purchase, please visit the official website for more information if you need to.  Any purchase made through links in this Divi 2021 theme review is subject to the terms and conditions of the website offering the product. The content publisher, which is The Passive Move Blog, accepts no direct or indirect responsibility for financial loss.
Conclusion
Overall, Divi is a wonderful alternative for folks who want the ability to create bespoke designs without having to know any programming.

Thank you for reading this review to the end and please hit the share button if you find it useful.