Introduction
This is a Rexing Dash Cam Review. This researched article will be looking at Rexing, an organization well-known for its Dash camera products. However, before we dive into this review and its findings, let us educate ourselves on what a Dash Cam is.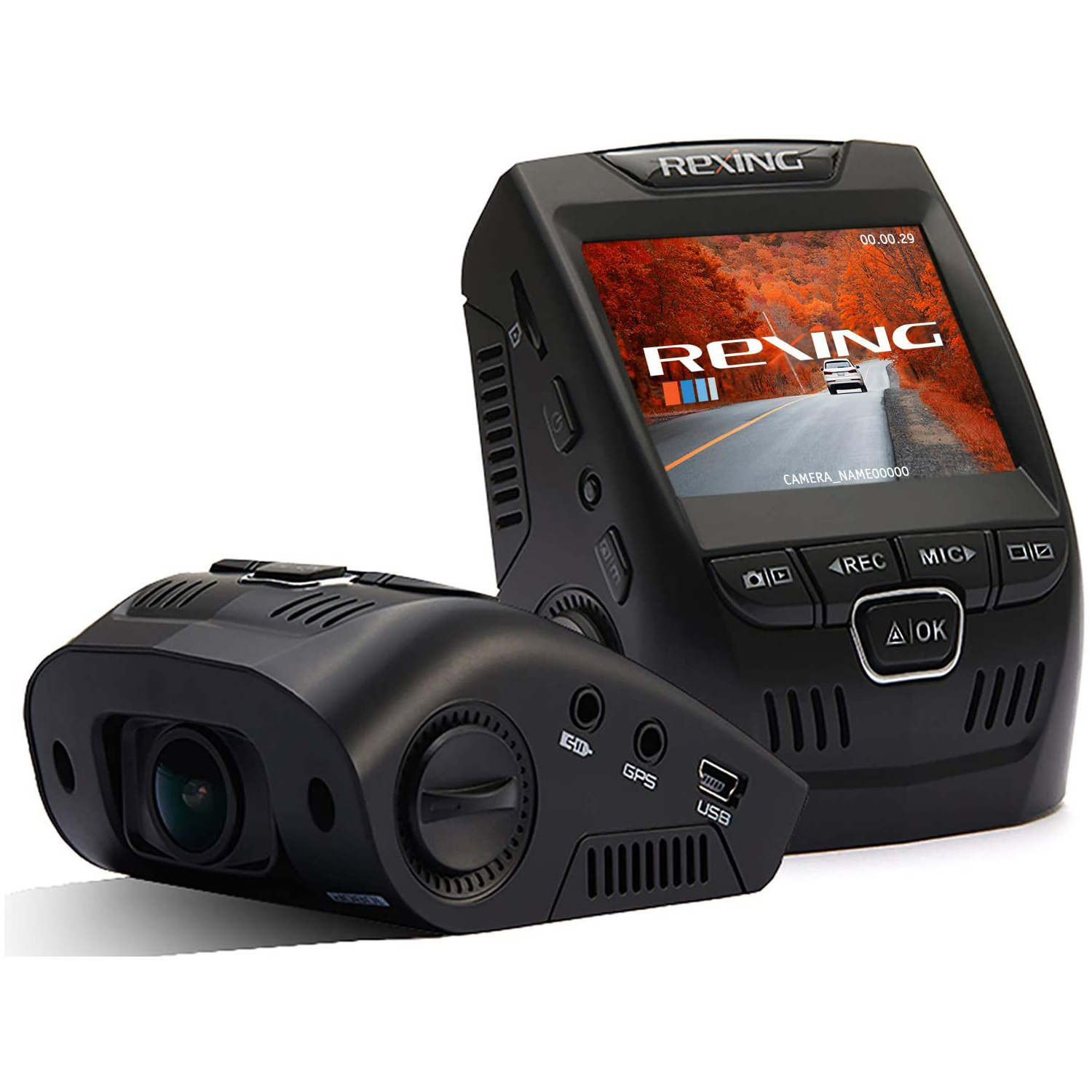 What Is A Dash Cam Footage?
Dashcam footage is an onboard camera that continuously captures the scene via a vehicle's front windscreen, often known as a car DVR, driving recorder, or event data recorder (EDR). In some cases, it also records via the rear or other windows. Some dashcams have a camera that records the interior of the car in 360 degrees, usually in the form of a ball, and can immediately upload photographs and video through 4G.
EDRs and certain dashcams additionally capture acceleration-deceleration g-force, speed, steering angle, GPS data, power source voltage (vehicle's electrical net), and other information. Suction cup or adhesive tape mounts can be used to connect a wide-angle 130°, 170°, or more front camera to the inside windscreen, the rear-view mirror (clip-on), or the top of the dashboard. A rear camera with an RCA video output to the display monitor/screen is commonly positioned in the rear window or on the registration plate.
The Quality Of The Resolution
The video's overall quality is determined by its resolution. Full HD (1920×1080) or 1080p (1920×1080) is the industry standard for dash HD cameras. Dashcams may feature a front camera with a resolution of 1080p, 1296p, 1440p, or higher, and a rear camera with a resolution of 720p, as well as an f/1.8 aperture and night vision mode.
In the case of a car collision, dashcams can give video proof. If vandalism is detected by a 360° parking monitor while parked, dash cameras can collect video and photo evidence and relay it to the owner over 4G.
Now that we know what a dashcam is and what it's for, let's dive into Rexing V1 Dash Cam Review and take a look at how their products can help us stay safe on the road every day.
Who Is Rexing And Where Are They Located?
Dashcams, hunting cameras, and body cams are designed, manufactured, and sold by Rexing Inc., a company based in the United States. They have a range of models to meet the demands of any motorist. Dash cameras with a variety of functions, attachments, and pricing points are available on their website.
With operations in up to 10 countries, including Canada, Japan, and the United Kingdom, Rexing Inc is one of the leading dashcam suppliers in the North American market. The majority of these nations have local stock. They have a lot of online social proof with over 10,000 reviews, an industry-leading free 18-month guarantee, and live customer assistance for their goods.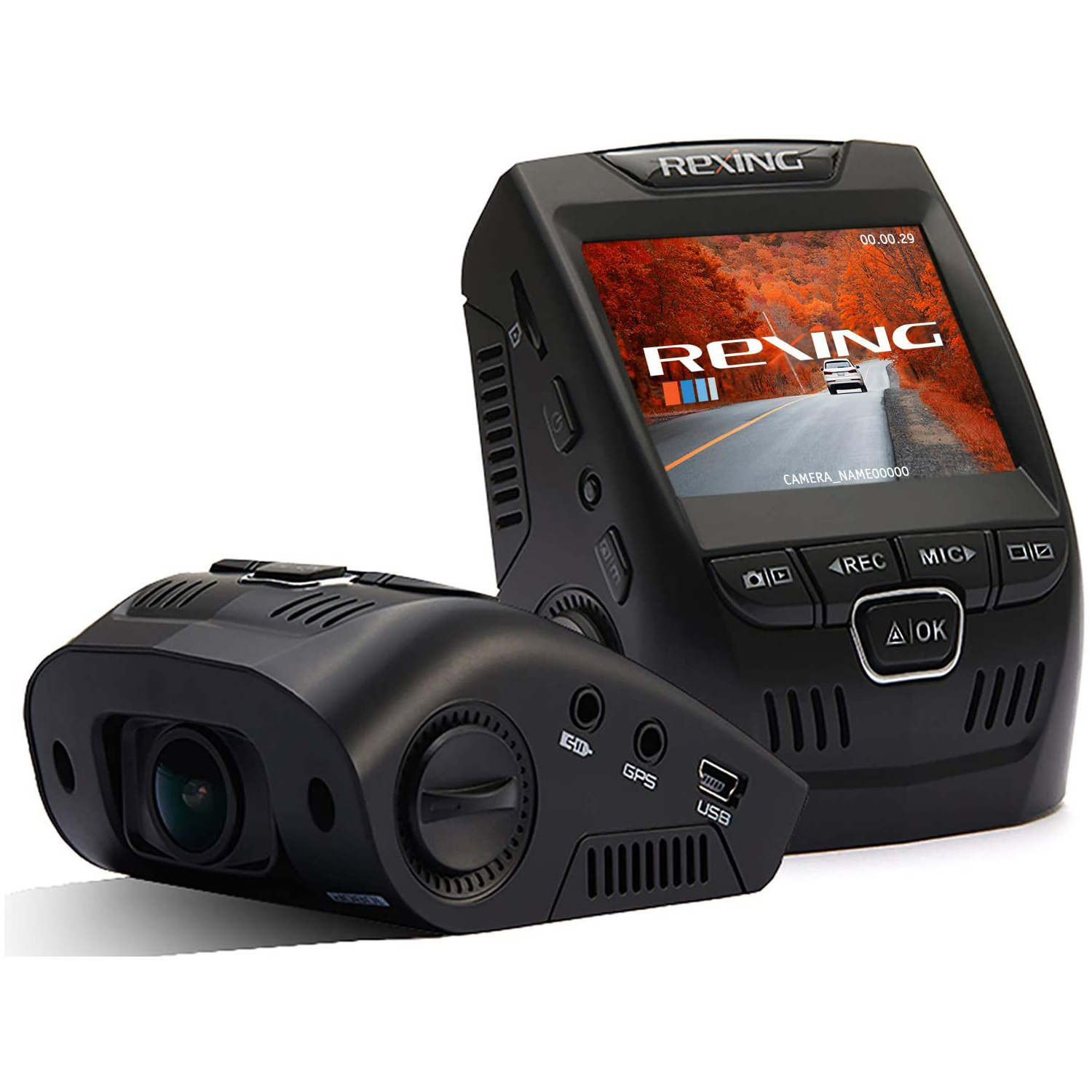 This Rexing review is intended to highlight and promote the  Rexing V1 Dash Cam, as seen in the diagram above, to my readers who may be considering purchasing a Dashcam in the year 2022. This content will assist you in making a better-educated purchase decision in the future.
Rexing sells a variety of dash cams, but for this review, I'll be focusing on the Rexing V1 Dash Cam, which is a popular model.
The Rexing V1 Test Results And My Analysis
The Rexing V1 is a fantastic camera in general, but it is up against very fierce competition. After all of my tests, I would score this cam 7 out of 10. It has superb video quality but is held down by a less-than-ideal user interface.
The Video Quality Of The Rexing V1
This is the Rexing V1's pinnacle, with just one other model outperforming it in my tests. The video is of excellent quality. I found its footage to be significantly clearer than that of other cameras with the same 1080p resolution in my tests. The 170-degree field of view covers a big region without distortion or blurring around the corners.
I was able to quickly recognize other vehicles' license plates in a variety of lighting circumstances, both day and night. The camera's sole flaw is that powerful lighting at night or very bright days can occasionally wash out the image enough to disguise a license plate number. However, every camera I examined suffers from this to some degree, and the Rexing V1 suffers from it to a lesser amount.
Video Capture Quality In Rexing VI
The Rexing V1 comes with a typical set of video capture features, which puts it exactly in the middle of my video capture rankings. I extensively evaluated the G-sensor, as I did with other cameras I've used, by using a significant number of user evaluations. I found several examples of the sensor working successfully and keeping footage of crashes from being overwritten, as well as no cases of it failing. It also begins recording automatically when you start your car, which was my second criterion for inclusion in my evaluation.
Aside from the essentials, the Rexing V1 lets you select the length of video clips it captures, as well as how much footage is protected from overwriting when the G-sensor senses an incident. One, three, five, and ten minutes are among the alternatives. While I wouldn't call this a significant upgrade over the other cameras, it is good to have some options.
The built-in Wi-Fi on the Rexing V1 is perhaps the most useful video management function since it allows you to transmit clips wirelessly from the camera to your phone. This isn't a must-have function, but it allows you to instantly post whatever fantastic event happened on your daily commute to social media. The Rexing, like other cameras on the market, features a record button. By pressing this button, the current video clip will be protected from being duplicated.
The Rexing V1 Graphical User Interface
I did have some issues with the Rexing V1 button label. While the buttons are big and easy to push, they are weirdly labeled. I appreciate the huge 2.4-inch screen, but the menus that appear on it are awkwardly structured and not particularly accessible. When trying to alter sophisticated settings, I found myself frequently checking the handbook and Google. While this irritation does not render the camera useless, other inexpensive versions provide a far more pleasant user engagement.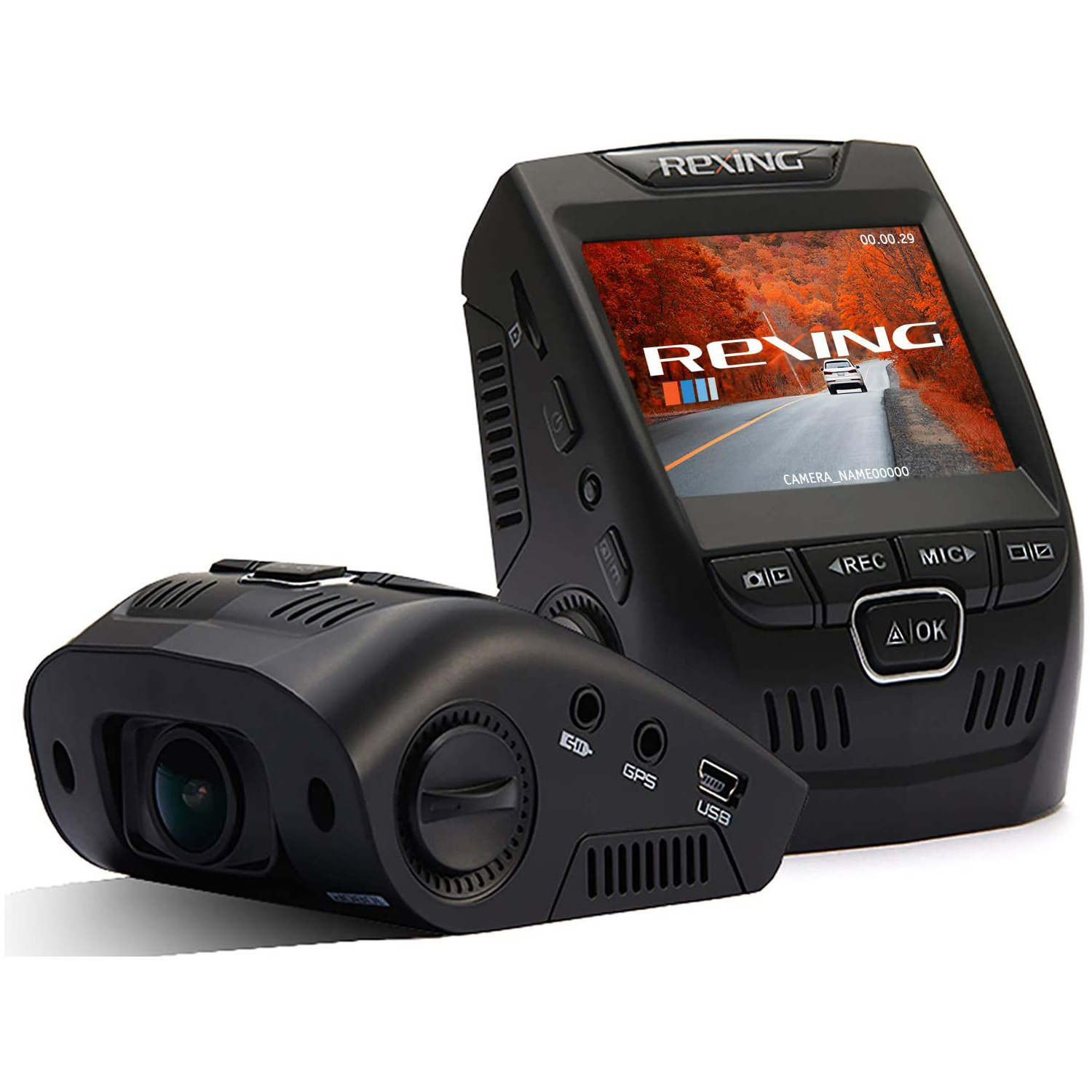 Footprint Of Rexing V1
The Rexing V1 is one of the thinnest cameras I've ever seen. Despite its great size, the wedge design allows it to sit closer to the windshield, resulting in reduced vision impairment. This also has the advantage of offering a huge screen without taking up too much apparent space. Although I doubt anyone will find the profile distracting, certain solutions take up less room in the driver's peripheral view.
Money Well Spent
The Rexing V1 provides excellent video quality and all of the functions that most people look for in a dashcam at a reasonable price. If you don't mind a clumsy UI and want built-in Wi-Fi and the best video quality available, this is a terrific option.
Final Thoughts
In my testing, I found the Rexing V1 to be pretty impressive. It is capable of producing high-quality video, has a small profile, and is reasonably priced. However, there is a variety of Dash Cams at Rexing Inc that you might also want to explore. The Rexing V1 also includes built-in Wi-Fi. If you're looking for a way to stream video clips from your camera to your phone wirelessly, this is an excellent option.
Rexing V1 Basic 1080p Dashcam Product Details:
ACCIDENT AUTO-DETECTION (G-SENSOR): The Rexing dashboard camera has a built-in G-sensor that can detect a sudden shake/collision and lock the film to prevent it from being overwritten, even in loop recording. It is possible to completely repair an accident scene.
FULL HD RECORDING: The Sony Exmor IMX323 image sensor records stunning Full HD 1080p video at 30 frames per second. WIDE DYNAMIC RANGE adjusts the exposure to provide balanced photos and recordings in every lighting scenario.
SUPER NIGHT VISION AND PARKING MONITOR: Images are clear at night thanks to the combination of F1.8 big aperture, WDR, and HDR. Even in low-light situations, it eliminates the need for an additional light source, making it simple to capture clear, color-accurate photographs. The dash camera will automatically switch on and record when the car camera senses vibration 24 hours a day, 7 days a week using the parking monitor feature.
170° SUPER WIDE ANGLE: A 170° ultra-wide-angle lens is used in this car driving recorder. The ultra-wide field of view minimizes blind areas and catches more details, allowing you to focus on the real situation.
DISCREET DESIGN: The V1 Basic's signature low-profile design makes it a well-hidden witness to the road ahead.
Rexing V1 Basic 1080p Dash Cam has a | 1,265 Ratings | Five Stars | and the cost is $49.99 at the time of this Rexing V1 Dash Cam Review.
Affiliate Disclosure
If you decide to purchase any Rexing products using any of the links in this review, we may receive a small commission at no additional cost to you.
Disclaimer
This researched information is not intended to be advice or a solicitation to buy any Rexing Dash Cam products. If you decide to buy a Dash Cam from Rexing Inc based on the information provided, you do so at your own discretion. However, you can do further research by visiting rexingusa.com. Please keep in mind that any action taken via links in this Rexing V1 Dash Cam Review 2022 is subject to the terms and conditions of their website. The Passive Move Blog, the content publisher, assumes no direct or indirect responsibility for financial loss.
Conclusion
The Rexing V1 is a fantastic all-around camera, but several issues with the user interface might not be what you are looking for at this time. However, everyone's experience will be different. Overall, Rexing is a good company with quality Dash Cams to suit everyone's needs. Click on the buy now button above to buy the Rexing V1 Dash Cam. Thank you for reading this Rexing V1 Dash Cam Review 2022 to the end. If you believe this information was beneficial to you, please do not hesitate to share it with others by hitting the share buttons below.